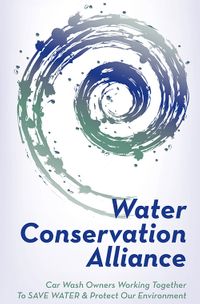 Most fundraiser car washes are held in parking lots not designed to collect or treat storm drain run-off. Environmental contaminates from vehicles are washed into city storm drains. Untreated water goes directly into local waterways, often in violation of EPA laws.
Engine and brake residue consisting of antifreeze, grease, oil, copper, and asbestos washes off cars and into storm drains.

Paint and vehicle exhaust contain lead, zinc, and rust, which are harmful to wildlife, pets, and humans.

Oil on parking lot surfaces is washed away with soap and water. One gallon of oil can contaminate one million gallons of water.

Soap contains phosphates, chlorine, and other non-biodegradables that are toxic to fish and marine animals.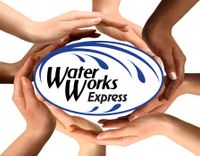 Fundraising
Partner with us to raise money for your non-profit organization! Here's how it works…

Purchase wash books at a discounted rate

Sell car washes to supporters

Keep the proceeds
Getting Started
Complete the Online Form Below
A representative from Water Works will contact you.
Confirm event date and services.
Purchase Wash Books and begin selling.
Water Works hosts the event, ensuring your donors receive the best quality car wash and friendly service.
Donations
Inquire about donations for your organization's silent auction